Eagles Wings Clipped - Seagulls Take Flight
We are, approximately, 23% of the way through the Premier League campaign for 2017/18, and while it would be churlish to make any grand propositions as to who will succeed and who will fail this term, the early evidence does present plenty of intriguing hypotheses.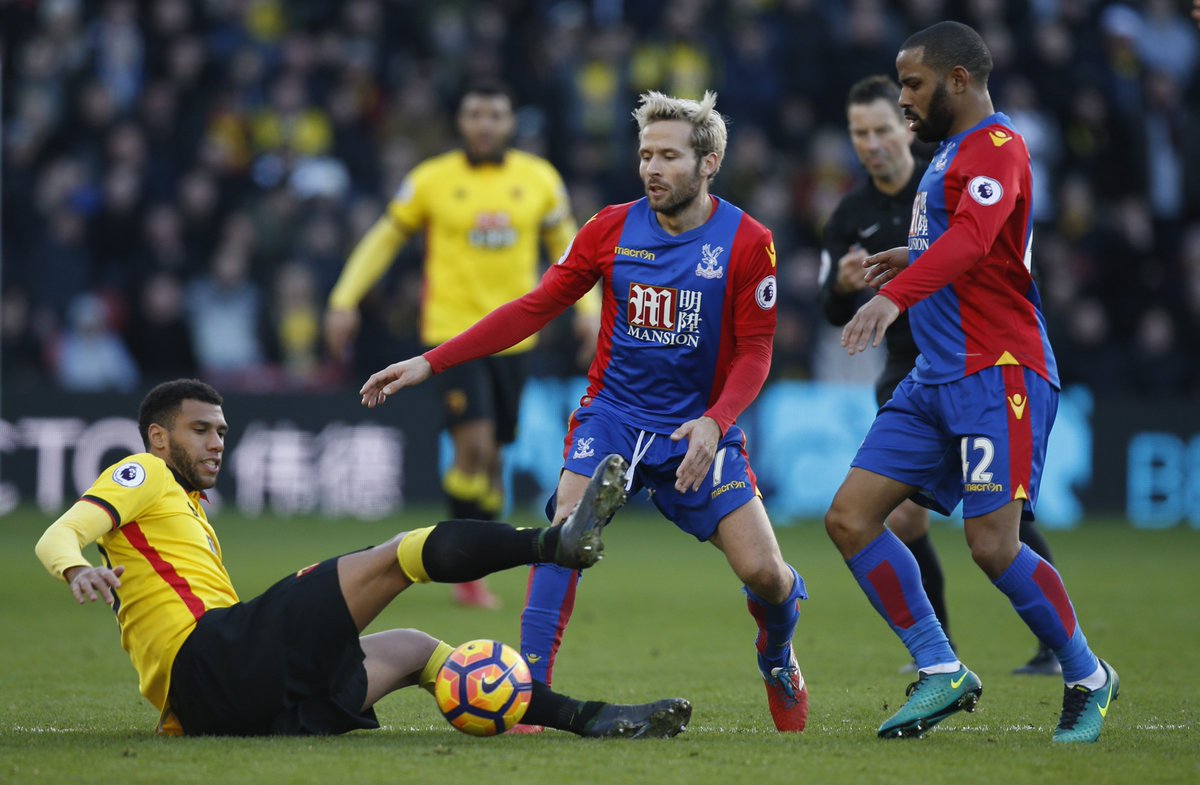 It's fair to say that, barring something miraculous, Manchester City will win the title, while at the other end of the table all of the sides expected to struggle are doing so - plus the unlikely addition of Everton, too. So how does the Premier League relegation betting market stack up, and where does the best value lie for punters?
Crystal Palace (5/6)
The Eagles are the first side to have gone from odds-against to odds-on to suffer relegation this term, as punters react to their dismal start and unconvincing managerial appointment of Roy Hodgson as successor to Frank de Boer's ill-fated reign.
Occasionally, it is hard to put a finger on exactly what has gone wrong at a club facing peril, but for Crystal Palace the causes are, well, crystal clear. So far in 2017/18, they have recorded the double-whammy of both the second-worst chance creation stats in the Premier League (just 2.44 shots on target per 90 minutes) and the worst chance deprivation numbers (5.78 shots on target yielded per game) in the division. That's a recipe for disaster that even Nigella Lawson couldn't sex up.
This is no 'new thing' for the Londoners either, as their formline in the 2017 calendar year attests: W9 D1 L19 is the kind of run that would get any team into trouble, and even those numbers are massaged somewhat by a brief revival under Sam Allardyce last term. Maybe it's not all doom and gloom for Palace, though. On November 5 they take on Tottenham at Wembley (expect a few Harry Kane rockets to hit the back of the net on Bonfire Night), and at that point they would have already taken on five of the so-called 'big six' in their opening ten games. Theoretically at least, things should improve from there.
If they can remain positive - and somehow hold onto Wilfried Zaha and Christian Benteke in the January transfer window - then there is arguably enough about this Palace side to stay up. But in this particular betting market at this moment in time, they are a worthy favourite and the best option for bookie promos and for welcome bonus hunters.
Swansea (5/4)
It is interesting to note that Swansea have actually recorded fewer shots on target than Crystal Palace this term, and yet they have scored six goals compared to the Eagles' two. Part of the explanation for that is that the Swans have enjoyed an easier run of fixtures, and the other part is that they have somebody who can actually put the ball in the net: Tammy Abraham, who has notched four times in nine starts. Keeping the 20-year-old fit and firing is essential if the Welsh side are to avoid being dragged into another relegation dogfight, because otherwise they don't have that much going for them in an attacking sense after losing Gylfi Sigurdsson and Fernando Llorente in the summer.
The good news for Paul Clement's men is that defensively they are reasonably good - keeping four clean sheets in nine appearances, which is a very healthy ratio of 44%. But, unfortunately, that very rarely keeps teams up, and last season that was confirmed when Middlesbrough and Sunderland - who boasted better 'goals conceded' tallies than sides above them - disappeared through the dreaded trapdoor. That pair and Hull had the worst 'goals for' columns; proving that uncontested theory that if you don't score, you don't win football matches. The Swans' lack of teeth is likely to come back to haunt them.
Huddersfield (7/4)
Anyone that witnessed Huddersfield's rousing 2-1 win over Manchester United last week would be left questioning how the Terriers could possibly be in relegation danger, but in truth their most recent performances up until that point had been dire. They had scored just one goal in six prior Premier League outings - that's one goal in more than 540 minutes, no less - and as we discussed in the Swansea section that is relegation form manifest. But they have been without key frontman Steve Mounie for a number of weeks through injury, and when he returns we expect their attacking qualities to improve exponentially.
Besides which, they have the seventh best record as far as preventing shots on target at their own goal is concerned, and they have lost just one of five home matches this campaign. So, their home support could have a huge part to play this season - as Burnley's did last - and it would be no surprise if these Terriers lived up to their name and stayed up by the skin of their teeth.
Bournemouth (5/2)
It's been a curious start to the campaign for Bournemouth, who lest we forget breached the Premier League's top ten last season. The Cherries' boss Eddie Howe had been touted for all manner of jobs, from Arsenal to England, and yet now he must be wondering how secure his own employment is as his side find themselves ensconced in the bottom three.
The free-flowing, fearless nature of their game that propelled them to success in 2016/17 has dissipated. They averaged 1.45 goals per game last term, and are down to just 0.67 this. They need to find a solution fast, as in December they play Manchester United, Liverpool and then Manchester City back-to-back-to-back. Otherwise they may find themselves in the bottom three at Christmas and in the New Year….and we all know the stats regarding how that scenario often pans out.
Brighton (3/1)
The Seagull's decent start to the campaign has not gone unnoticed with punters, and their price to suffer relegation has lengthened accordingly. But they are just four points above the dropzone - and above an Everton side that will surely improve under a new manager, and so there is still plenty of work for Chris Hughton's side to do.
Their W3 D2 L4 start is solid, rather than spectacular, but interestingly that 1.22 points per game tally would yield 46 points should they maintain it until the end of the season - easily enough to avoid an immediate return to the second tier.
Everton (25/1)
The betting public doesn't seem to be too perturbed by Everton's poor start, and they are still a lofty price to face the drop. Indeed, those odds imply that the Toffees are more likely to finish in the top half of the division, which certainly seems fanciful, although punters are probably aware that they have faced five of the big six teams already this term.
You would certainly expect an improvement under the no-nonsense David Unsworth as caretaker, and with four of their next six league outings coming against bottom-half sides they could certainly start climbing the table sooner rather than later. But the club's decision to replace Romelu Lukaku with three midfielders and an unproven young striker from Spain cannot be overlooked. Everton should be fine, just don't expect any heroics.